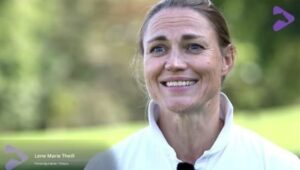 Individuel ryttertræning til glæde for hest og rytter.
Onsdag aften og skærtorsdag er Fit4you på Allerupgaard på Fyn.
Du har mulighed for at få et ryttertjek, hvor du gennemgås i forhold til balance, bevægelighed, styrke og koordination – og på baggrund af dine udfordringer, får du et individuelt tilpasset træningsprogram.
Hvis du kender dine udfordringer eller skal have løftet din træning, så book en træningstid der passer til dit behov.
Priser: Priserne er inkl. kørsel.
½ times individuel træning 475,-
45 minutter 650,-
1 time individuel træning 800,-
Ryttertjek inkl. træningsprogram 1550,-
Ryttertjek inkl. ridning 1½ time, Hesten skal være varmet op til aftalte tid. Sørg for at have en til at tage hesten, efter ridning.
Skriv på mail lene@fit4you.dk, hvad I ønsker af træningstid eller ryttertjek, så sætter jeg et program sammen.